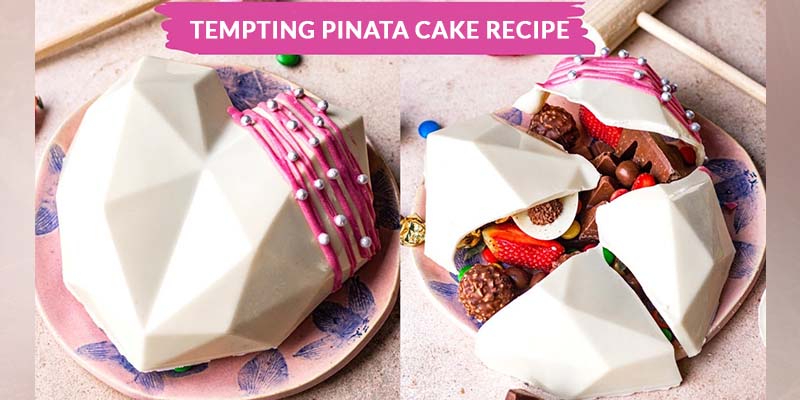 Pinata cake recipe: Once the temporal lockdown was implemented, it seems like the whole globe has been consumed by the roar. Some industries did face some severe consequences, but luckily enough, the baking industry was still put into business because of all the upcoming trends. We observed Dalgona coffee was something that piqued people's curiosity all around the globe, and sooner or later, it became popular. pinata cake into the picture.
People mostly love to order cake online from an online bakery that offers no-contact delivery at such times. Yet, since they are afraid of the "what ifs," they choose to take matters into their own hands and try their hand at baking. Talking of a trending cake-like pinata cake, we have to mention how everyone is looking forward to celebrating their birthdays and other special occasions over this cake in this lockdown 2.0.
A Pinata cake is a shell-based cake that has been packed with some exciting delights that are all too delicious. Remember when a pinata or a balloon was tethered and hanged, releasing some of our favorite candy and chocolates when it burst? This is the inspiration for the piñata cake. The best part about making a chocolate pinata cake is that it requires just two ingredients to make the shell and the inside of such cake can be filled with any kind of fruit, chocolates, candies and other such edible surprises. This is a simple example. pinata cake recipe , that is worth giving a try.
Ingredients
200 grams white/dark/milk chocolate
3-D pinata mould
Fillings for pinata cake
Let's Start Making!
Begin by melting the chocolate until it is smooth and free of lumps.
Pour it into the heart-shaped mold and uniformly distribute the mixture to cover all of the corners and sides of the mold.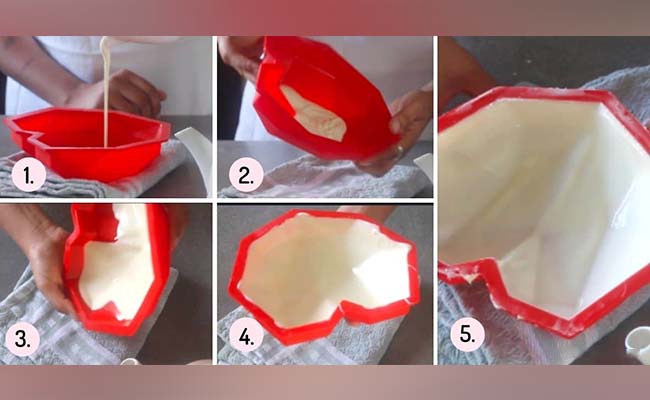 Return the extra chocolate to the mold and place it in the refrigerator for approximately 10 minutes, or until the chocolate has set.
Pour some more chocolate when the initial layer has hardened. Then spread it evenly around the cake mold. If you feel that at any place the layering is thinner, take a pastry brush and even out by applying some more.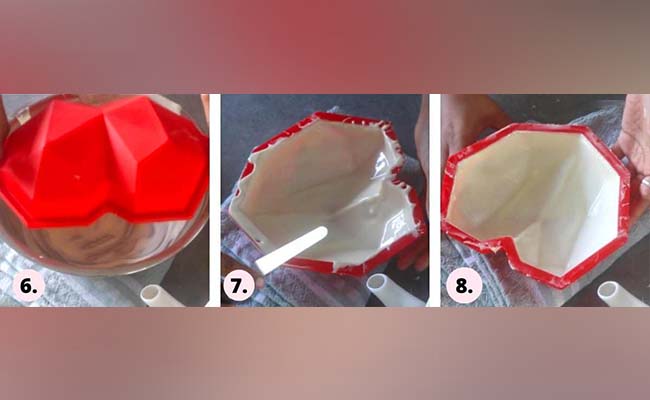 The cake mold should then be refrigerated for another 10 minutes.
Following that, gently remove the white chocolate shell from the cake pan.
Now decorate the shell, just the way you want. Drizzle with chocolate sauce and top with colorful sprinkles.
Fill up the pinata cake with some sweet treats of your choice and let the good times roll for you and your loved ones. Hurray!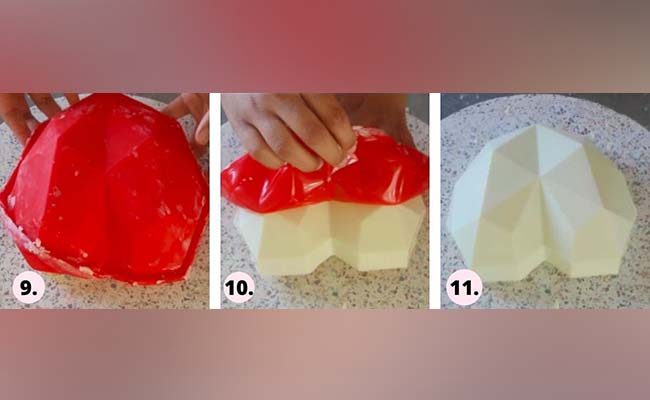 Process Of Making Pinata Cake Is Unusual Yet Pleasing
When it comes to baking, you might have noticed that baking a pinata cake is way different from baking regular chocolate or any other kind/flavour of the cake. There are no cake layers in these sorts of cakes, and there is no need to grease the mold before preparing the cake shell. The sky is the limit when it comes to filling the piñata cake. You may go as wild as you like and choose various sweets, chocolates, toffees, and so on. As you hand it over to someone, be sure you give them a hammer to crack apart the piñata cake rather than a sharp knife to cut the cake off. It is, without a doubt, the greatest component of this cake!
A person who enjoys expressing her thoughts about cakes and everything in between. A hardcore foodie in her leisure time, Duyti likes to giggle around with friends, share her philosophical insights with her family and probably, just loves to enjoy every day of her life to the fullest!
Related Questions
Why is it called pinata cake?

The term 'Pinata' is derived from Spanish and loosely translates to 'Pot'. The tradition of 'Pinatas' at birthdays and other festivities can be traced back to North America, wherein vessels filled with candies and goodies would be hung from a height to be smashed while being blindfolded.

What is pinata cake with hammer?

Handwritten words, sweets, flowers, macaroons, chocolates, cupcakes, and greeting cards are buried inside the shell. The cake will be shattered using a toy hammer that is included with the cake. The hammer shatters the chocolate shell on the exterior, exposing the hidden surprise within.

Can we eat the outer cover of pinata cake?

Just like a regular piñata, a piñata cake has to be smashed to reveal the surprise inside. The greatest part is that the chocolate shell on the exterior is edible and wonderful.

What is the cake broken with hammer called?

Pinata

Pinata' cake or 'Smash' is a heart-shaped cake with a hammer. Since Valentine's Day, this cake has been a social media sensation. The term 'pinata' is derived from Spanish and loosely translates to 'pot'.